Simplify the Sale of Your Business
Tresle is a simple and effective way to sell an established private business
Sign Up
Get Started with Tresle
Create an account to browse business listings and connect with qualified buyers.
Have an account already?
Login
Simplify the Sale of Your Business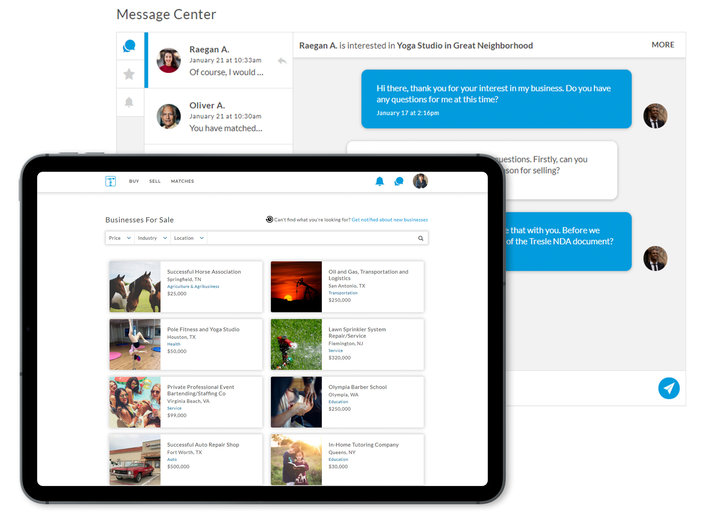 Tresle is a secure and effective way to market the sale of a private business. More than a classified ad service, Tresle efficiently connects serious sellers with serious buyers, with staff on hand to offer as much support as needed along the way. Tresle ensures that the complex process of selling a business — of exchanging information, negotiating, and setting deal terms — is as straightforward, transparent, and cost-effective as possible. Easy to navigate, Tresle makes selling a business manageable.
Start Now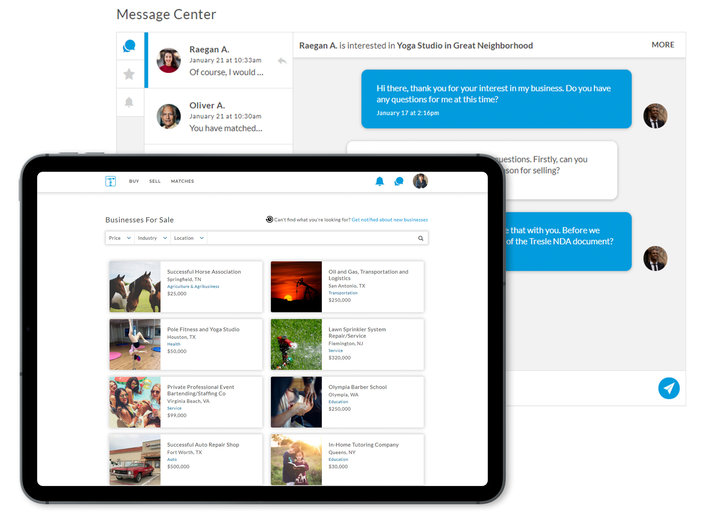 How It Works

List Your Business
Sign up and create a listing for your company by providing a description, photos, and any financial details you would like to share. Your listing will be shown to Tresle's vast network of verified buyers across the country, so you can get your business in front of the right audience.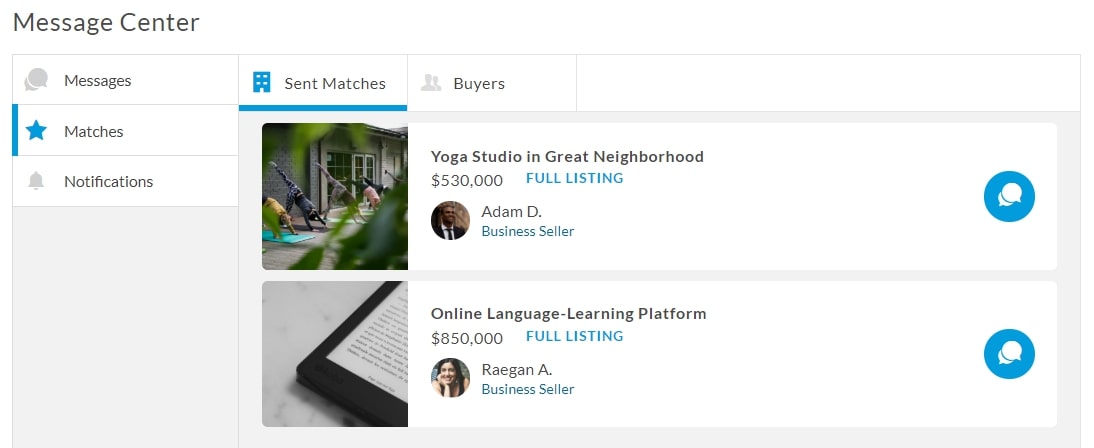 Meet Your Match
While any registered user can view your listing, Tresle uses a mutual match system that allows you to screen prospective buyers prior to engaging with them. Interested buyers must send a match request, and you have the choice to either accept or ignore the request — meaning you remain in control of the transaction.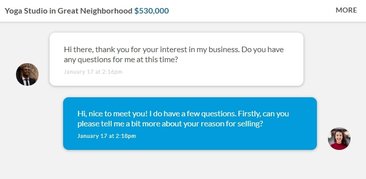 Streamline Your Communication
Once you've found a suitable match, you can begin a secure, live conversation with the prospective buyer. Digital templates (such as non-disclosure agreements and letters of intent) are available to be customized, edited, shared, saved, and signed within Tresle's secure portal — so that all the relevant information is accessible in one safe place, right at your fingertips.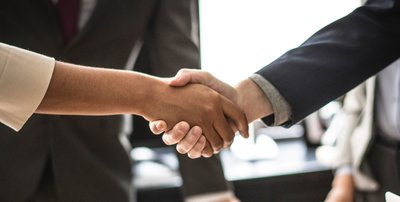 Close the Deal
You've done your due diligence, negotiated terms, and signed the paperwork. The purchase funds are transferred to escrow and distributed, and you can focus on what comes next.
The Tresle Difference
As much support as you need
Unlike others in the field that simply act as a classified ad service, Tresle offers customers end-to-end support, from the moment you decide to sell to the moment all of the papers are signed. Tresle also works closely with a number of certified broker-partners with experience in deal-making across a wide array of industries to provide a more personal, hands-on approach if needed.
Tresle is designed with multiple layers of protection across a reliable infrastructure. Securely message buyers in real time, access customizable digital documents, and experience two-factor authentication on every account.
Selling with Tresle means you hold the reins. You set the tone from the moment you decide to sell: from who you contact and what information you share, to deal terms, transaction negotiations, and ultimately the successful sale of your business. Tresle's verified user system means you only engage with serious, buyers, saving you valuable time and money.
Gain exposure with the right audience
Thousands of users access the Tresle platform every day, the majority of which are buyers. Listing your company for sale with Tresle not only enhances the exposure of your sale, but it also connects you with a large network of motivated buyers. This expedites your selling process and increases the likelihood that you will find the right fit for you and your business.